TUANAKE is a show of 45 minutes created in 2021. It mixes live painting and original music.
"Tuanake, is a ghost island. It's a piece of land founded in the middle of the ocean, and never again seen.
A lost letter drives two characters to exchange about islands, freedom, quest, exploration, conquest, colonisation and exil. The journey has many faces. Names of places and names of people are talking to the one who know how to listen. The stories are not always simple.
Création 2021 – Music : Bots – Painting et text: Soizic Séon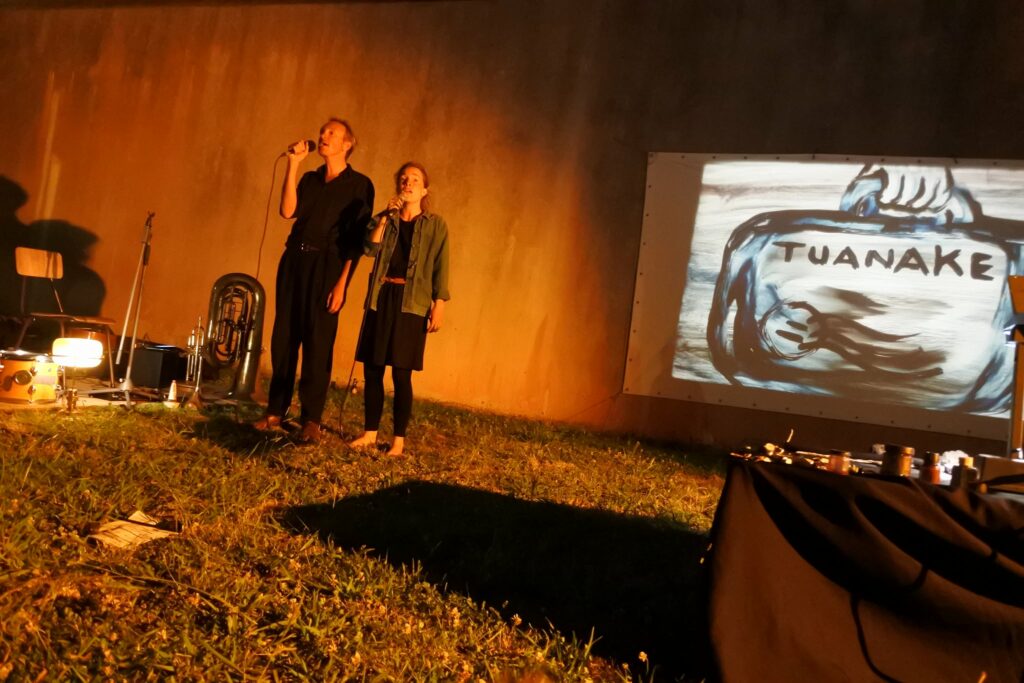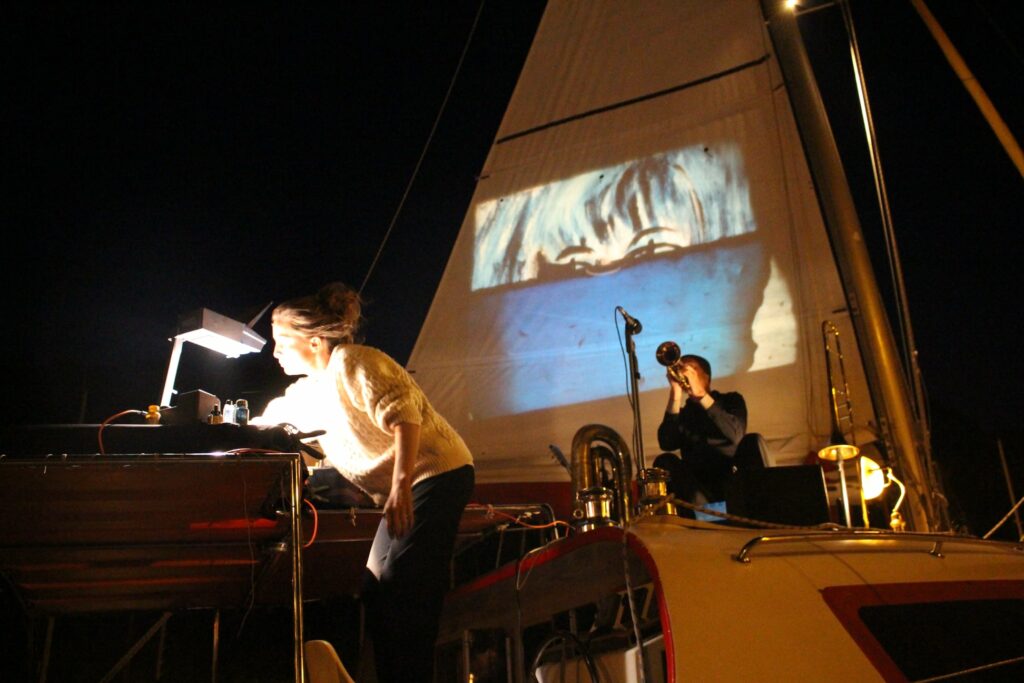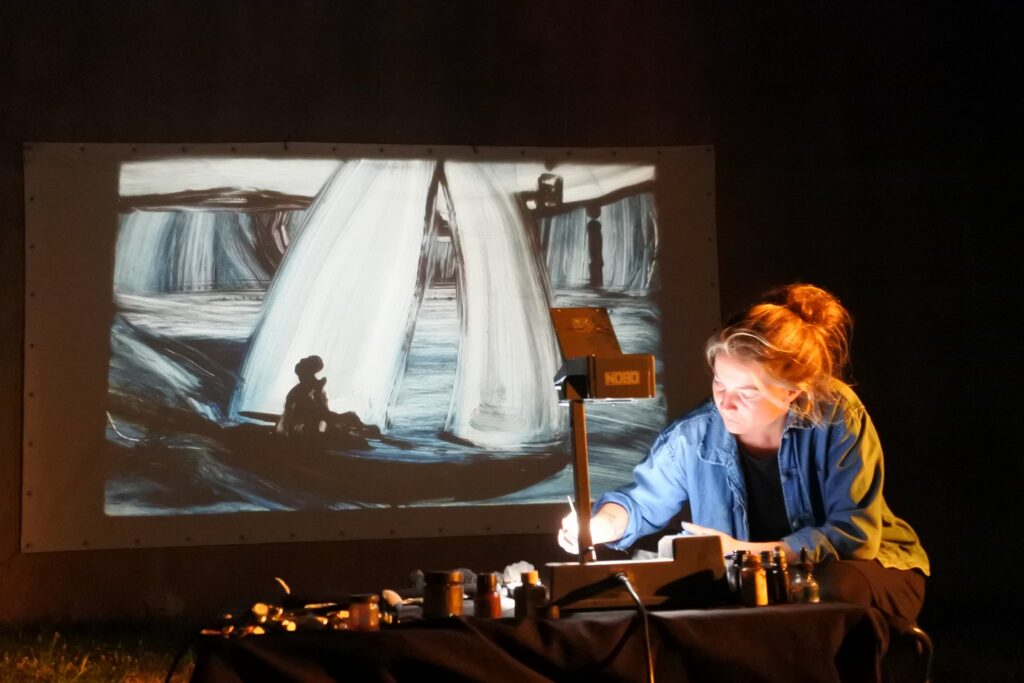 "Au fil de nos voyages à la voile, nous nous sommes confrontés à ce que racontent les océans. Leurs visages contrastés nous interpellent. La mer évoque la liberté et la nature sauvage, mais aussi les frontières, l'exil et la guerre. Îles étapes, îles isolées, terres des possibles et des interdits, les pays y exercent leurs plus sombres commerces. Pour la création de Tuanake, nous avons puisé dans notre expérience maritime et dans les histoires entendues sur les quais. En utilisant les échanges épistolaires comme fil de narration, nous racontons nos souvenirs insulaires, à la recherches des singularités de ces pays bordés d'eau. "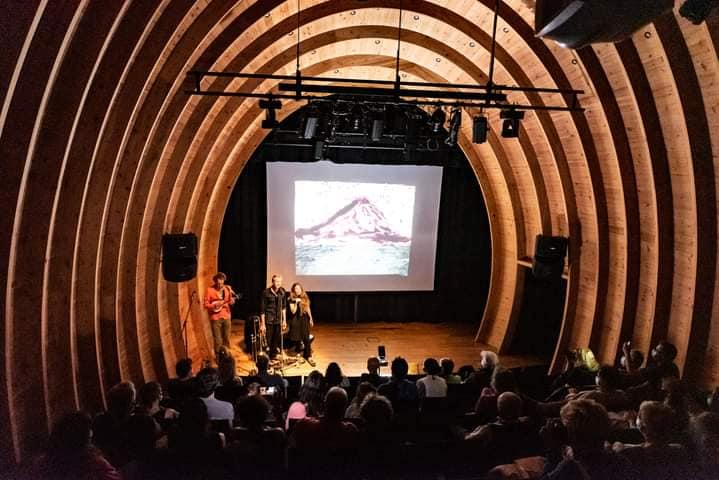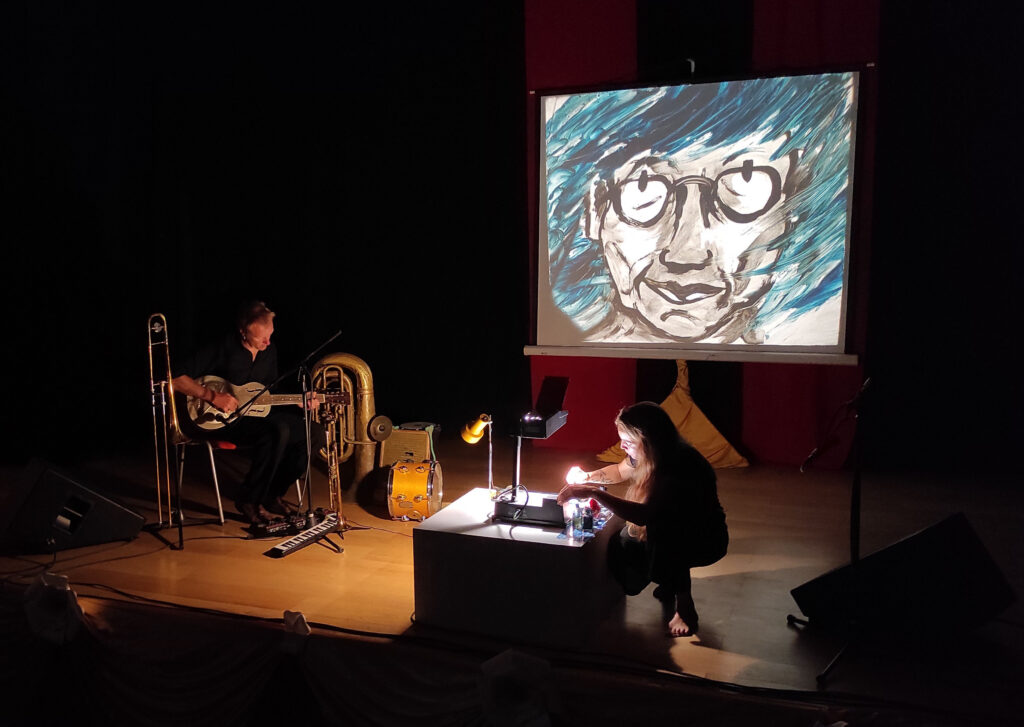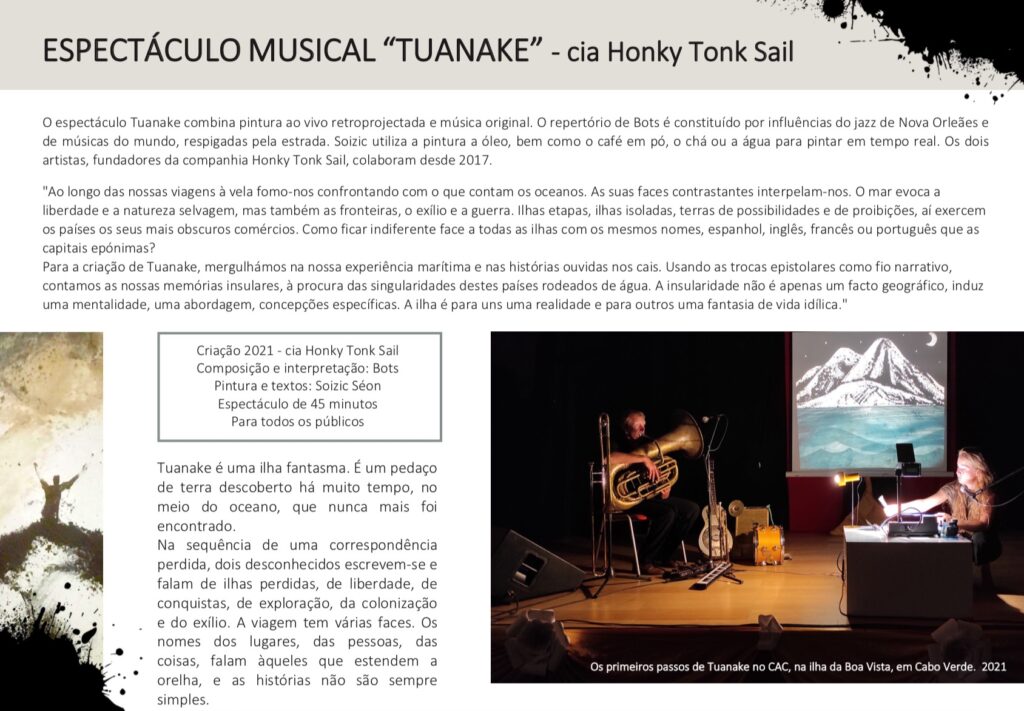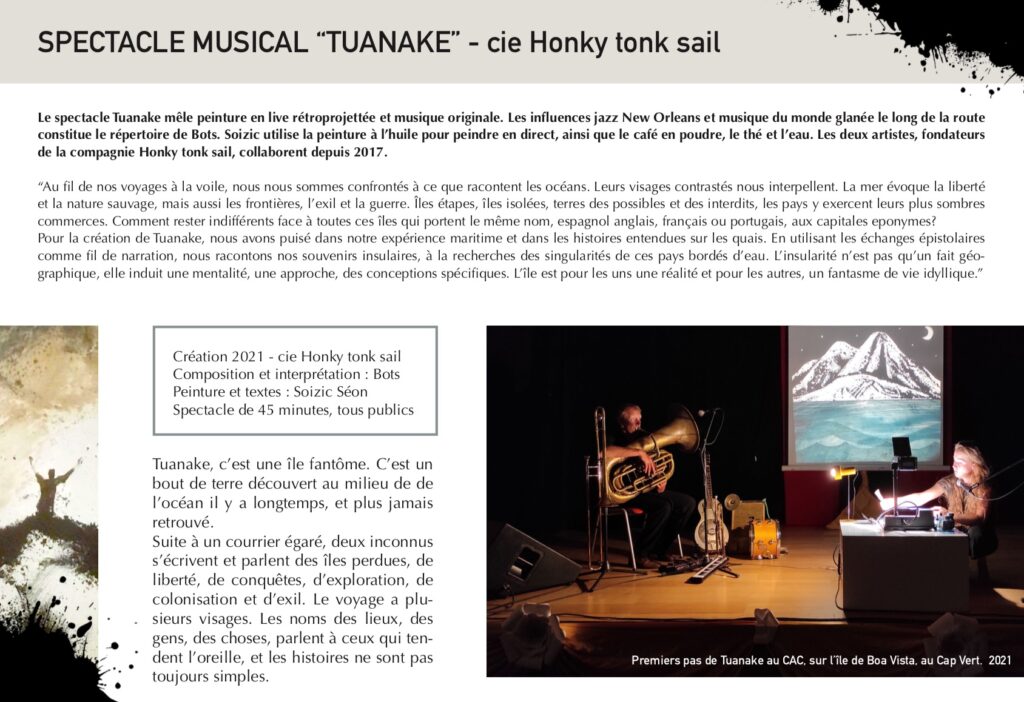 Le teaser du spectacle a été réalisé avec le soutien de l'Adami – www.adami.fr – Organisme de gestion collective des droits des artistes-interprètes : gestion des droits, aide financière aux projets, défense des intérêts et accompagnement de carrière.