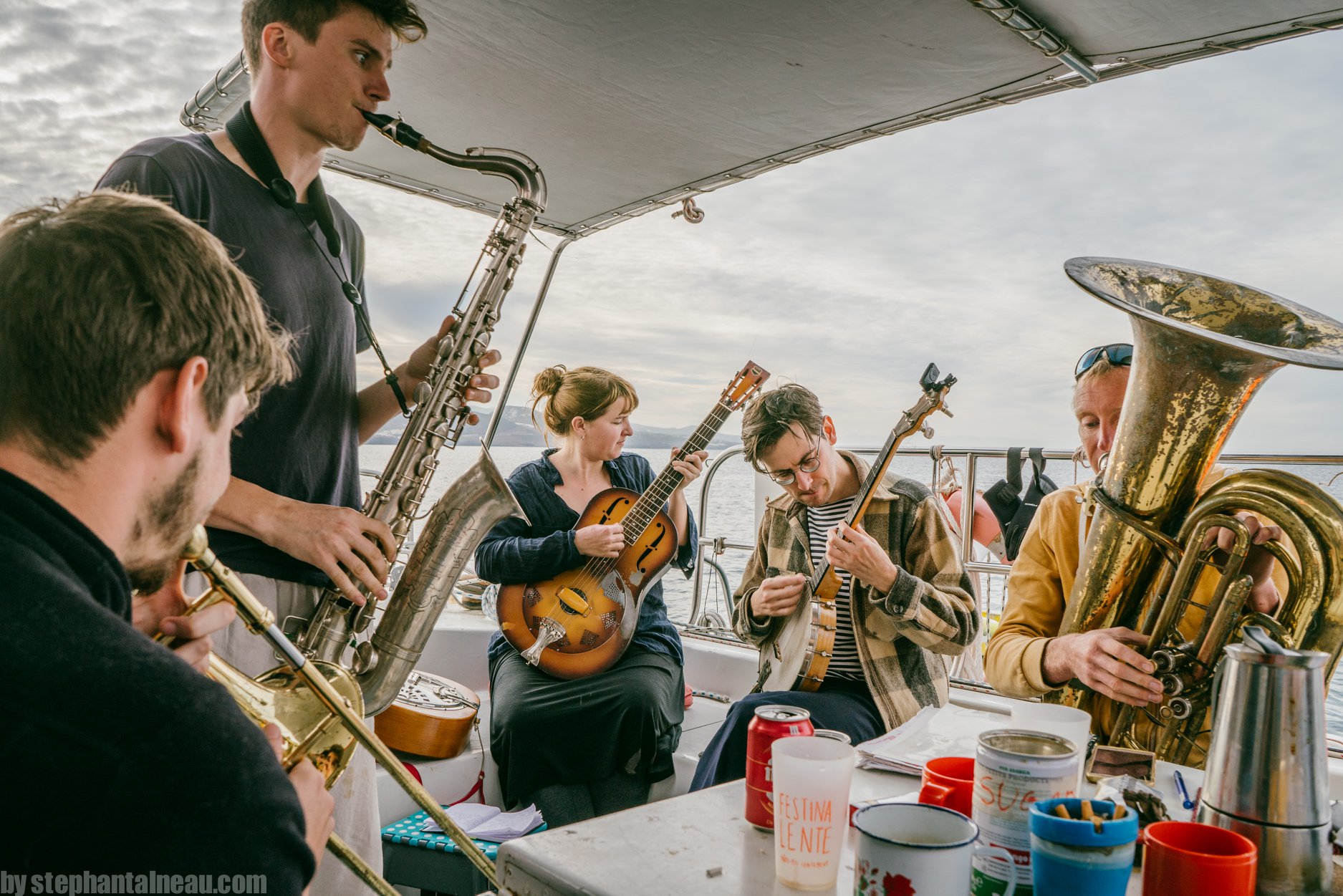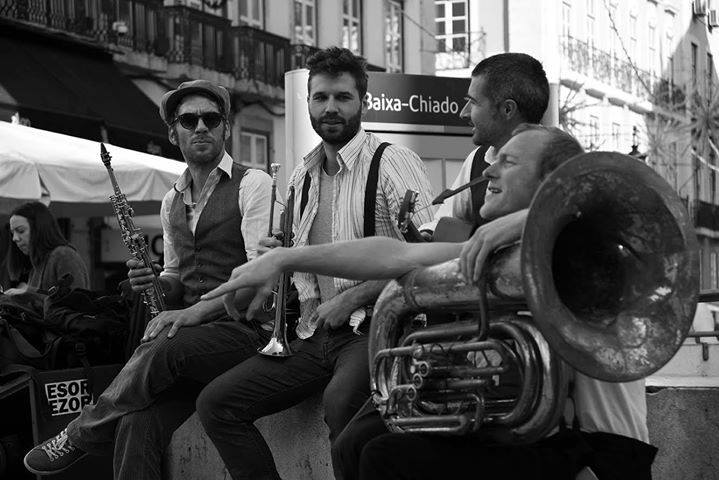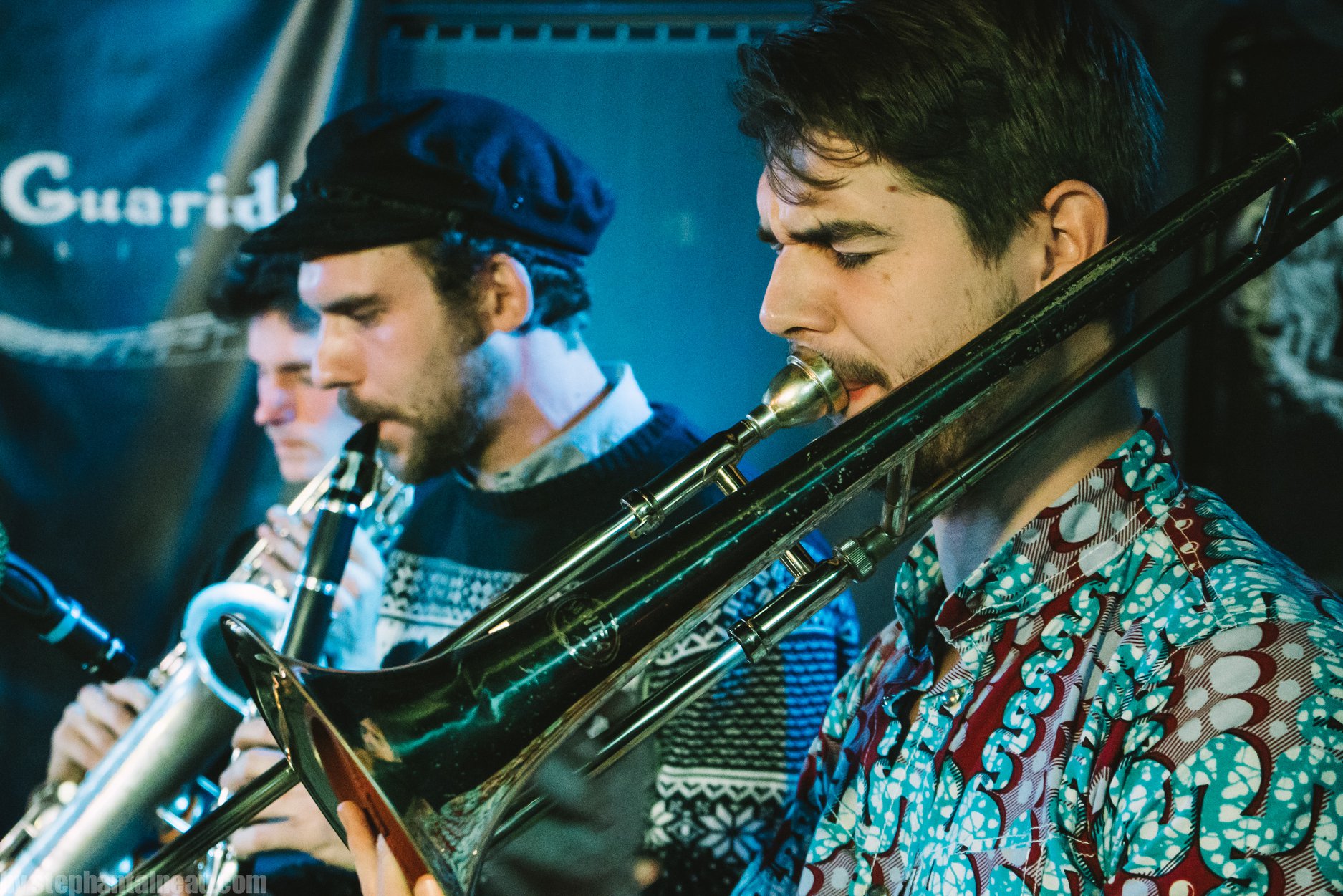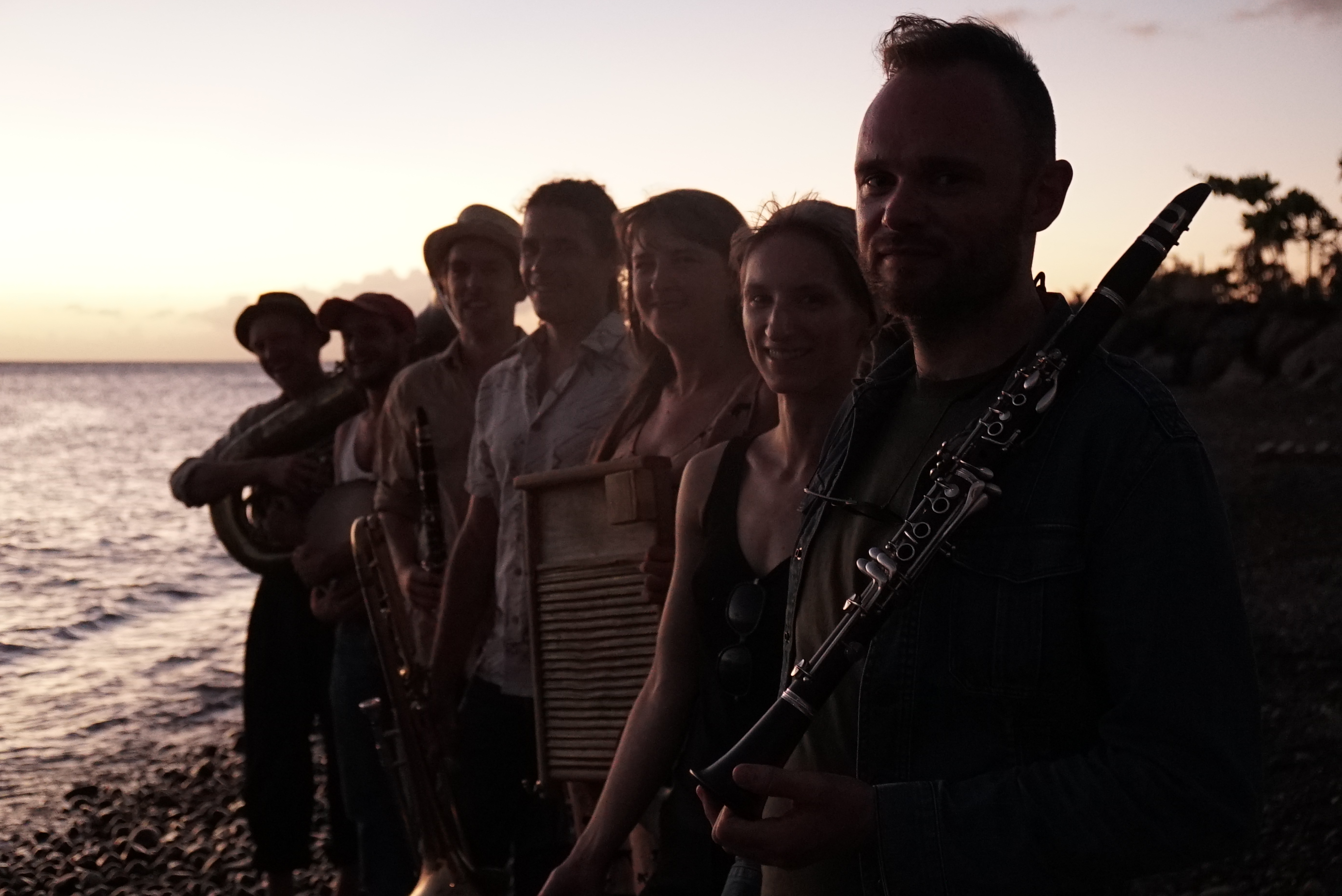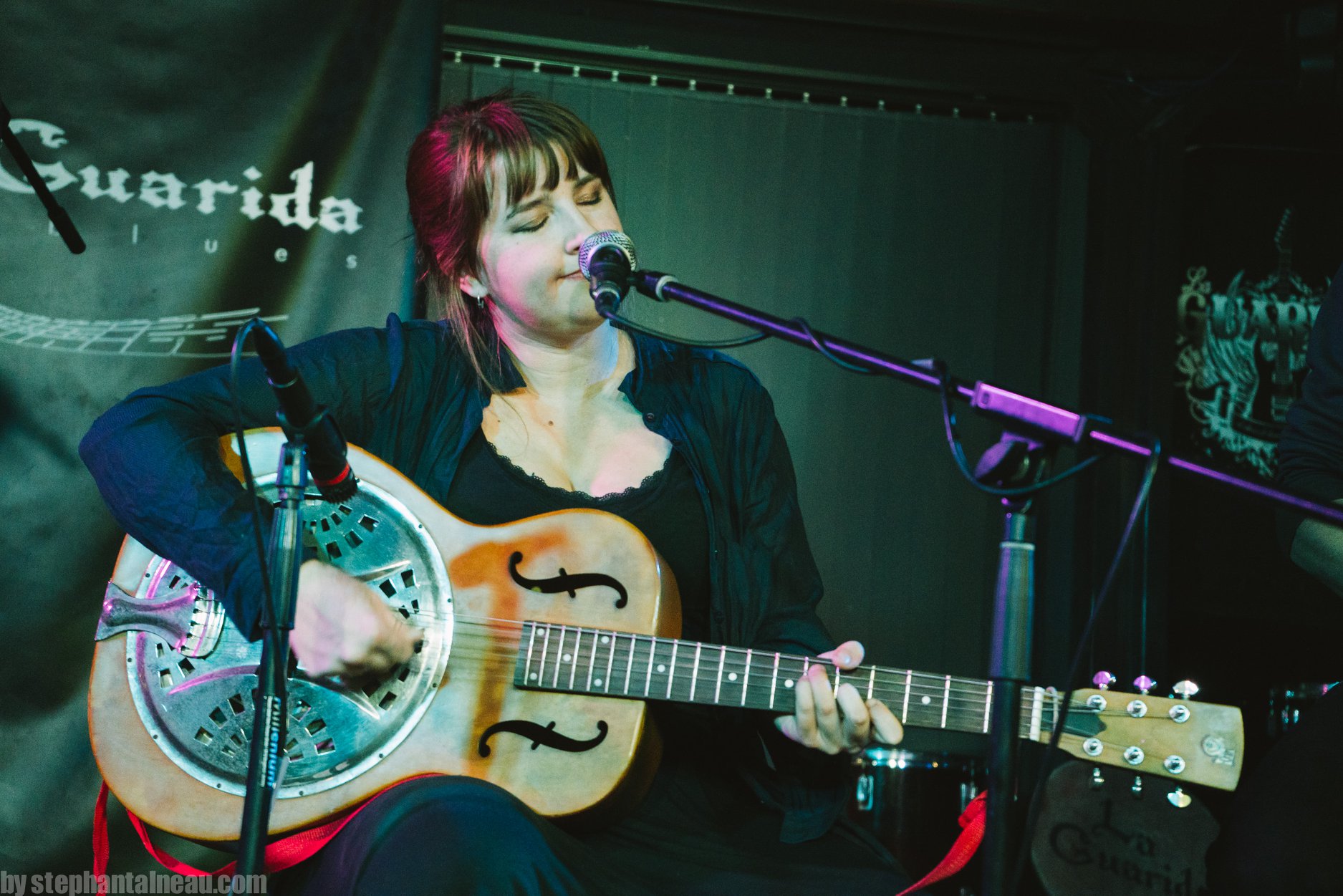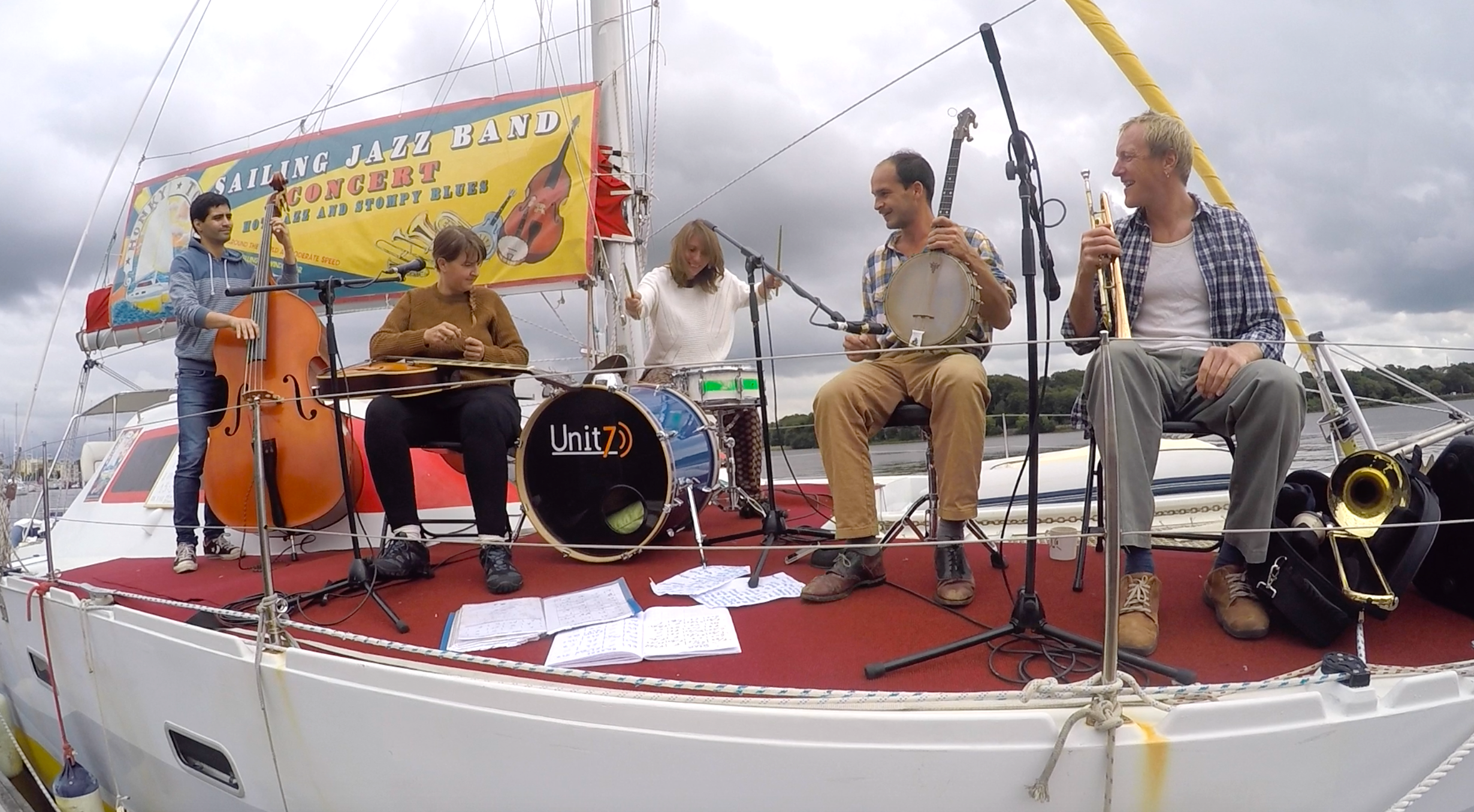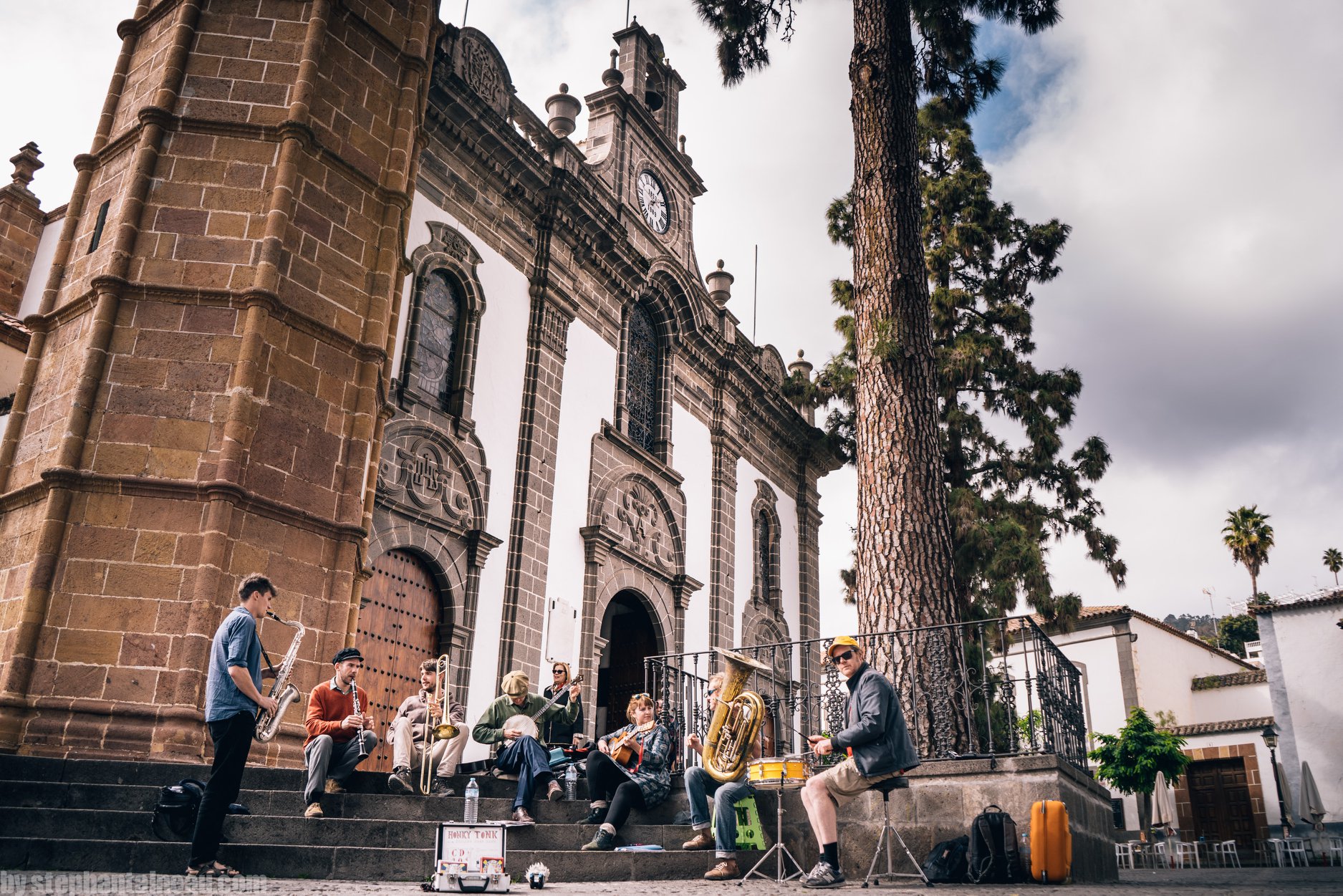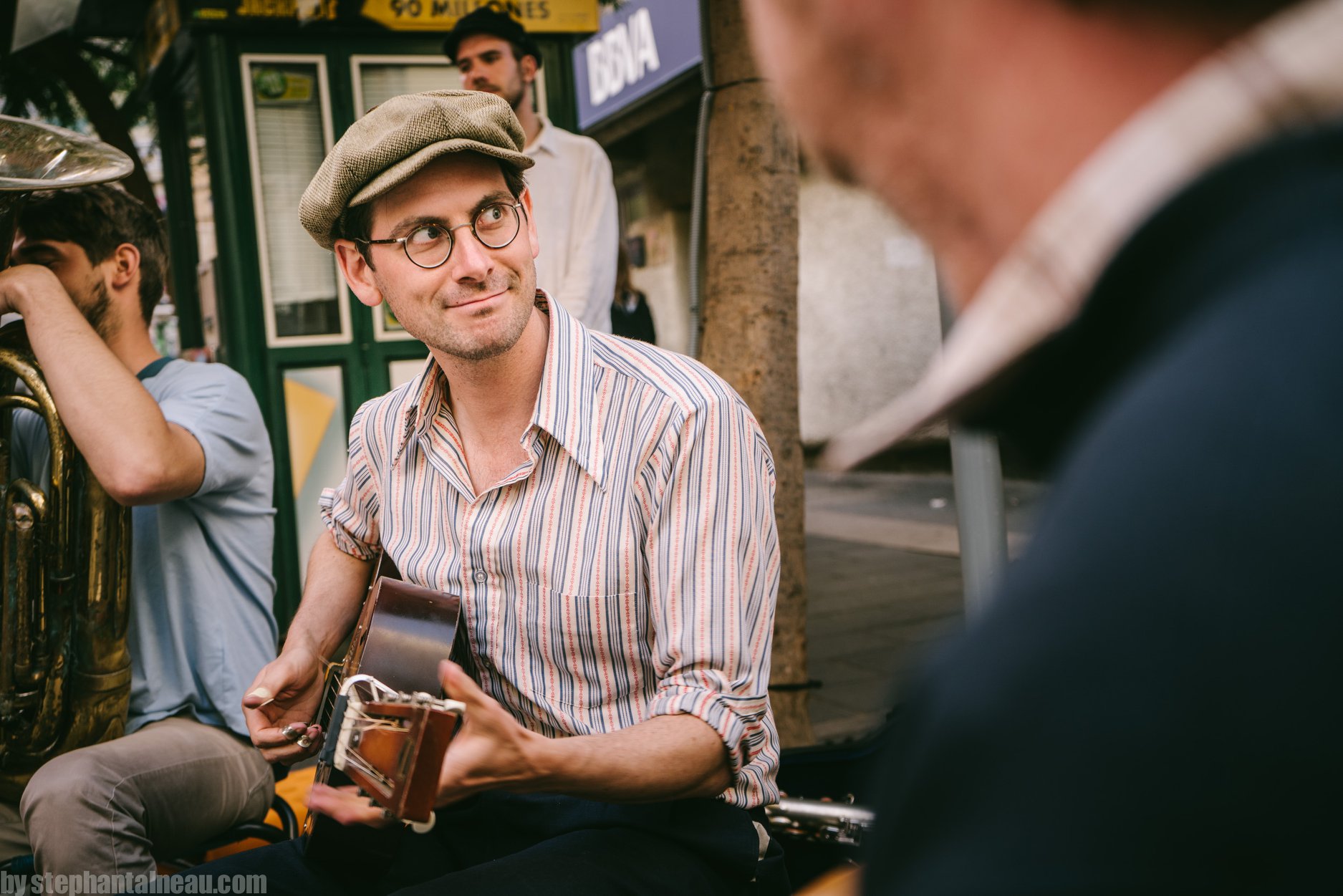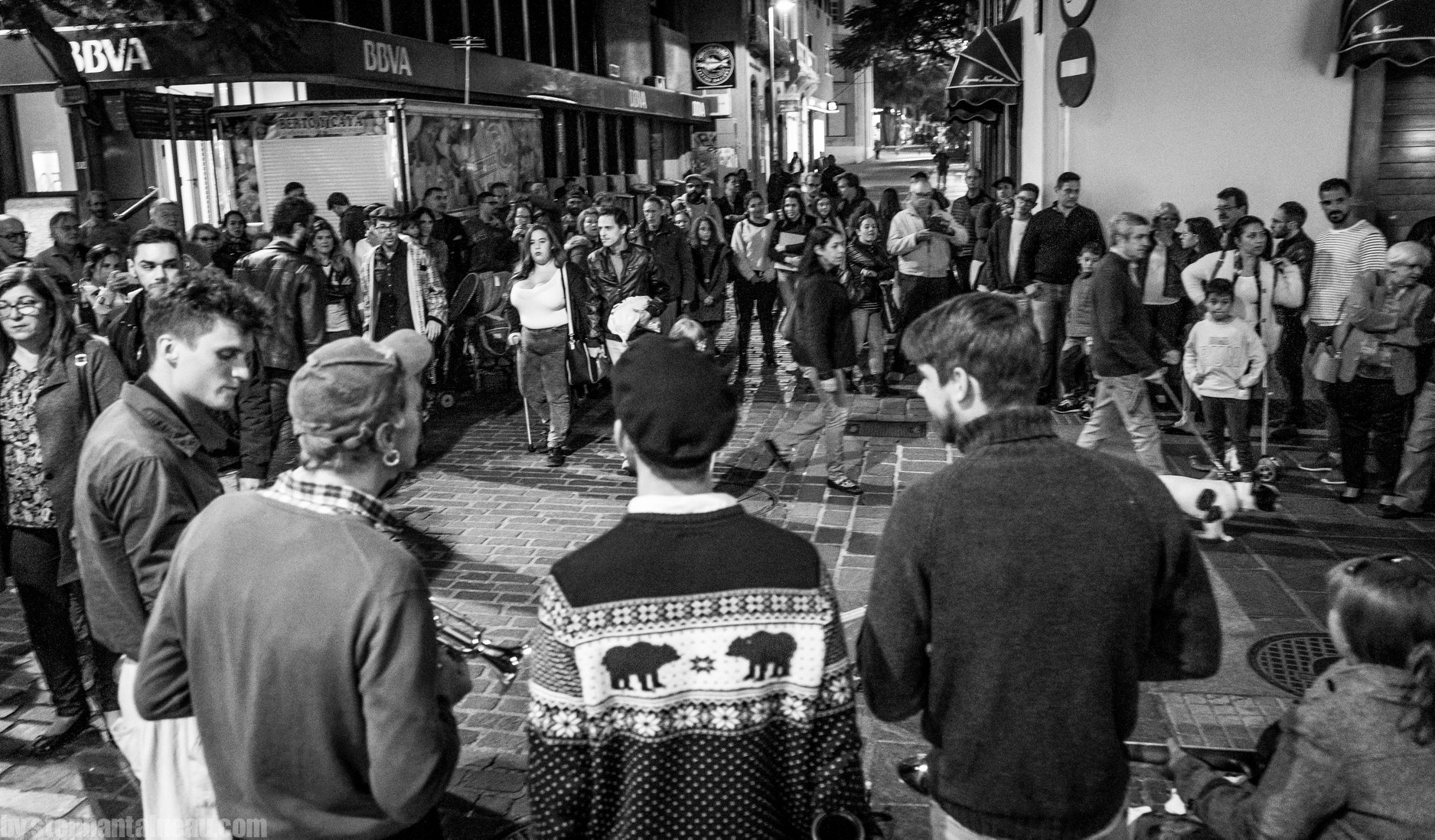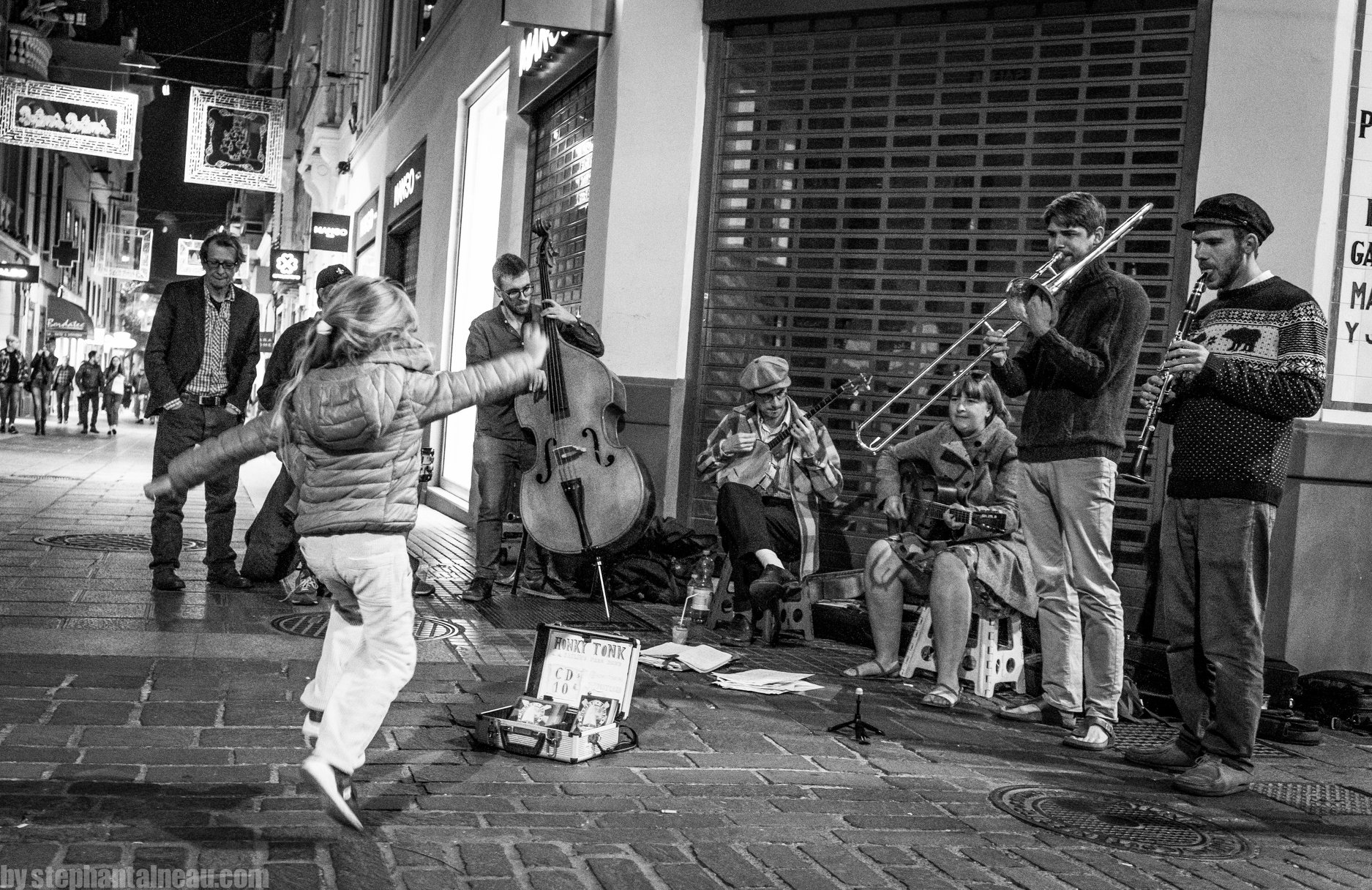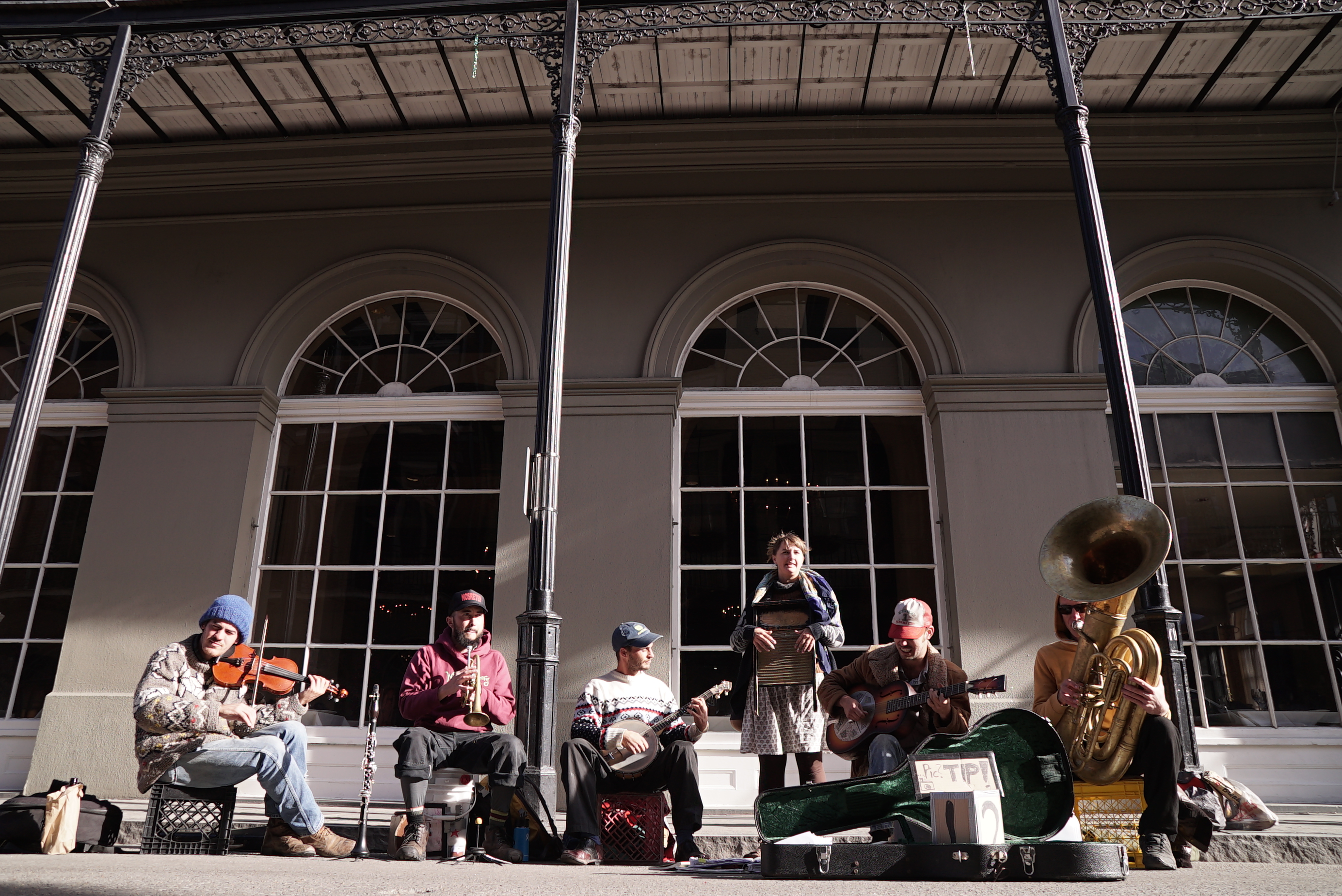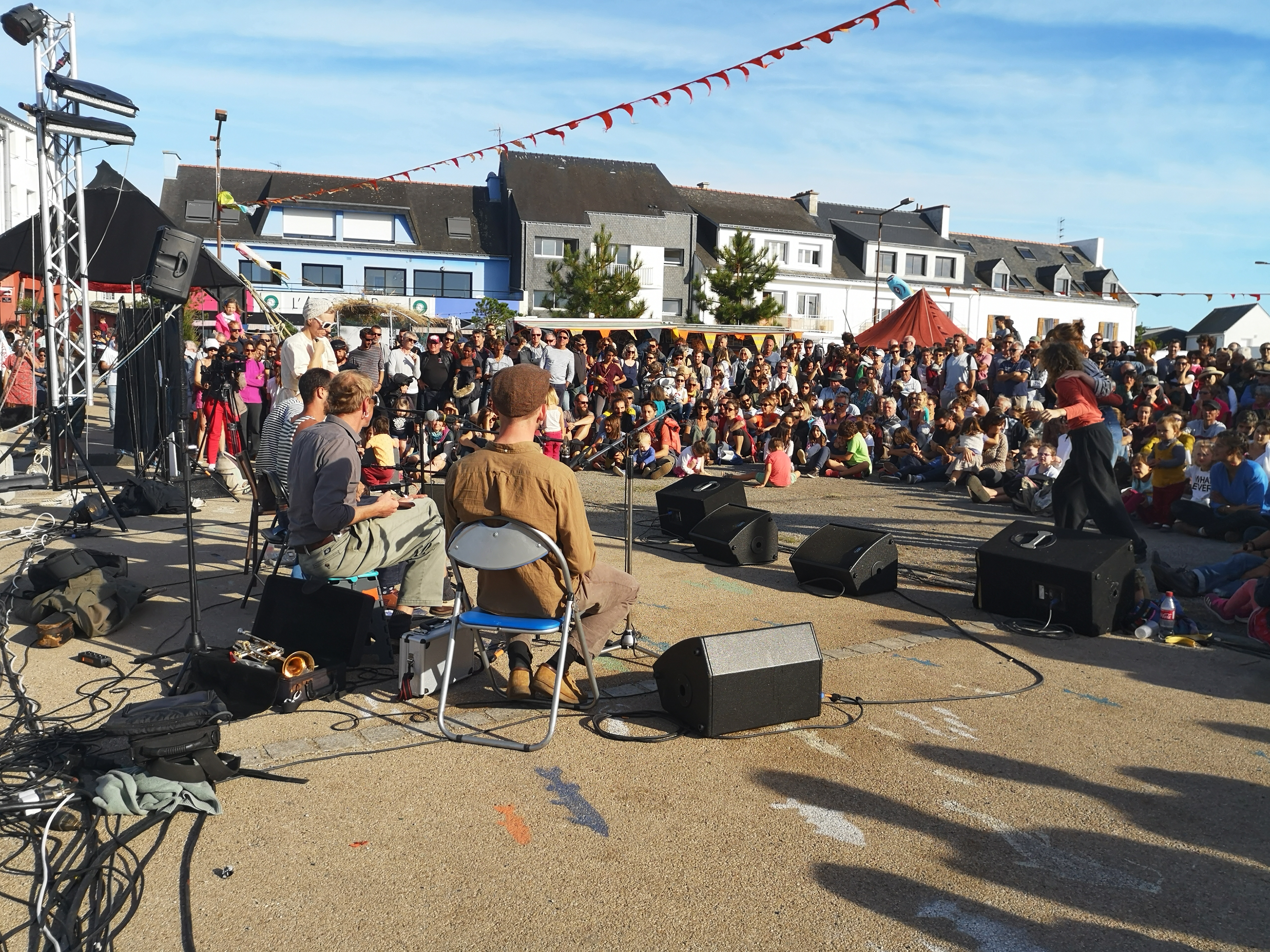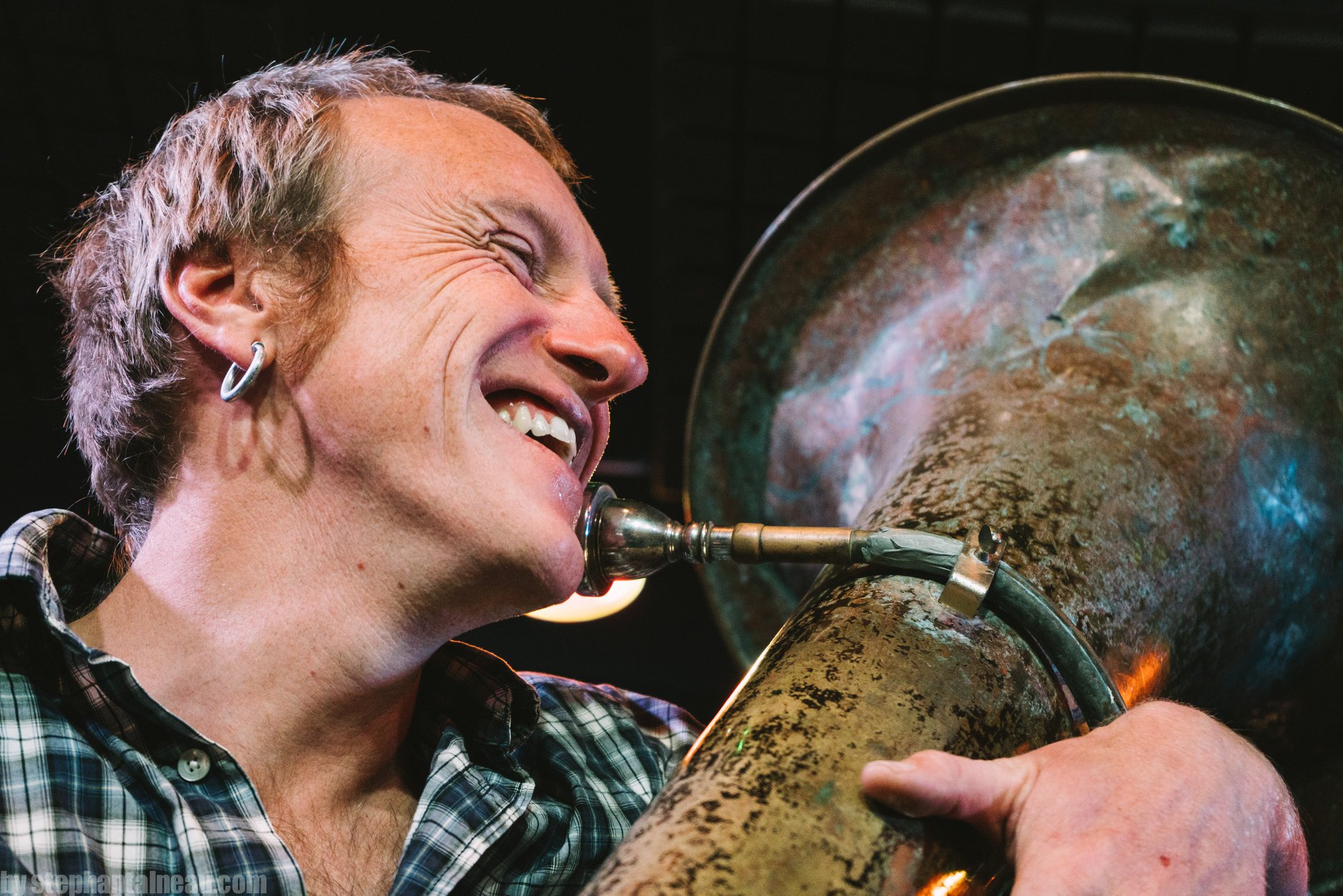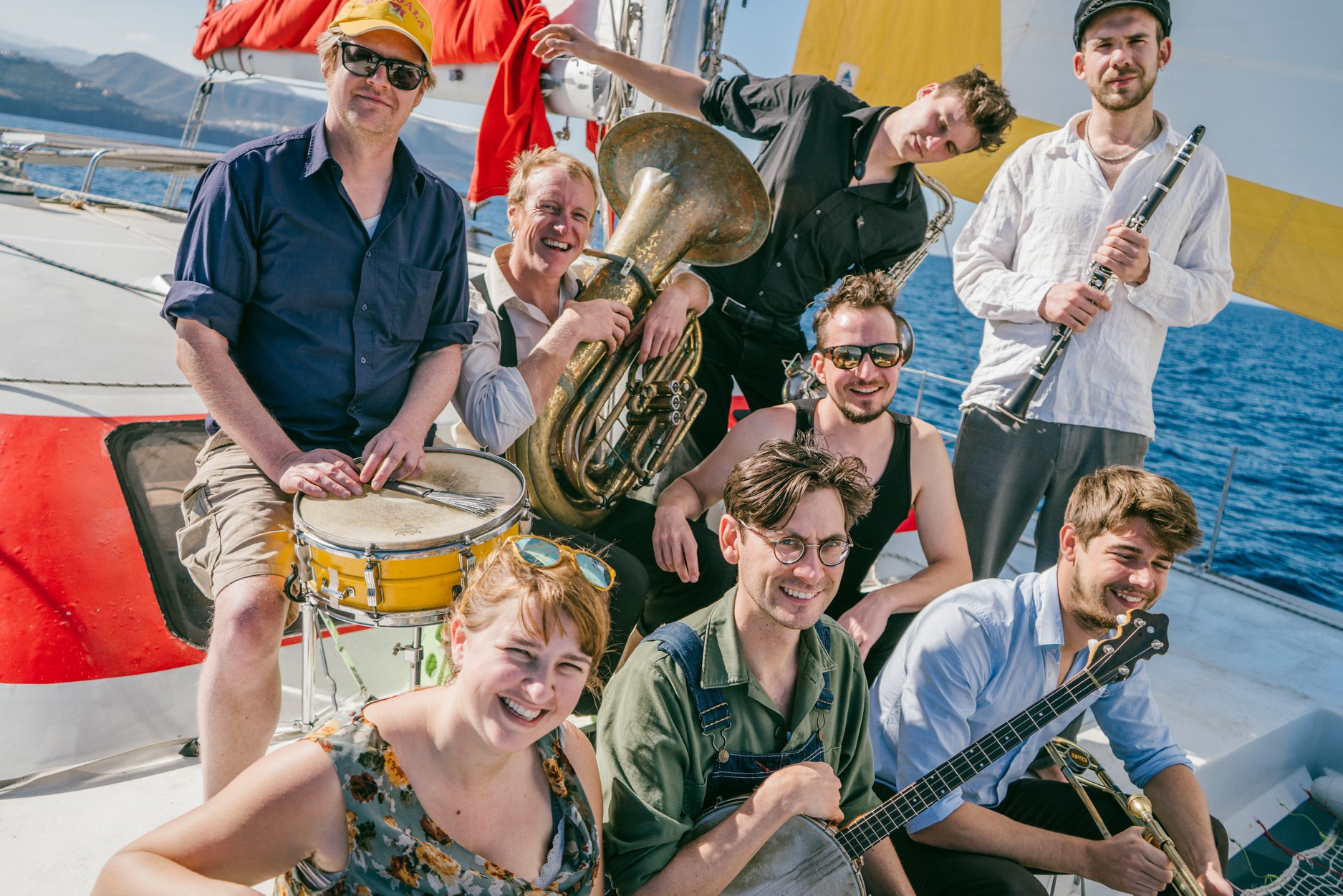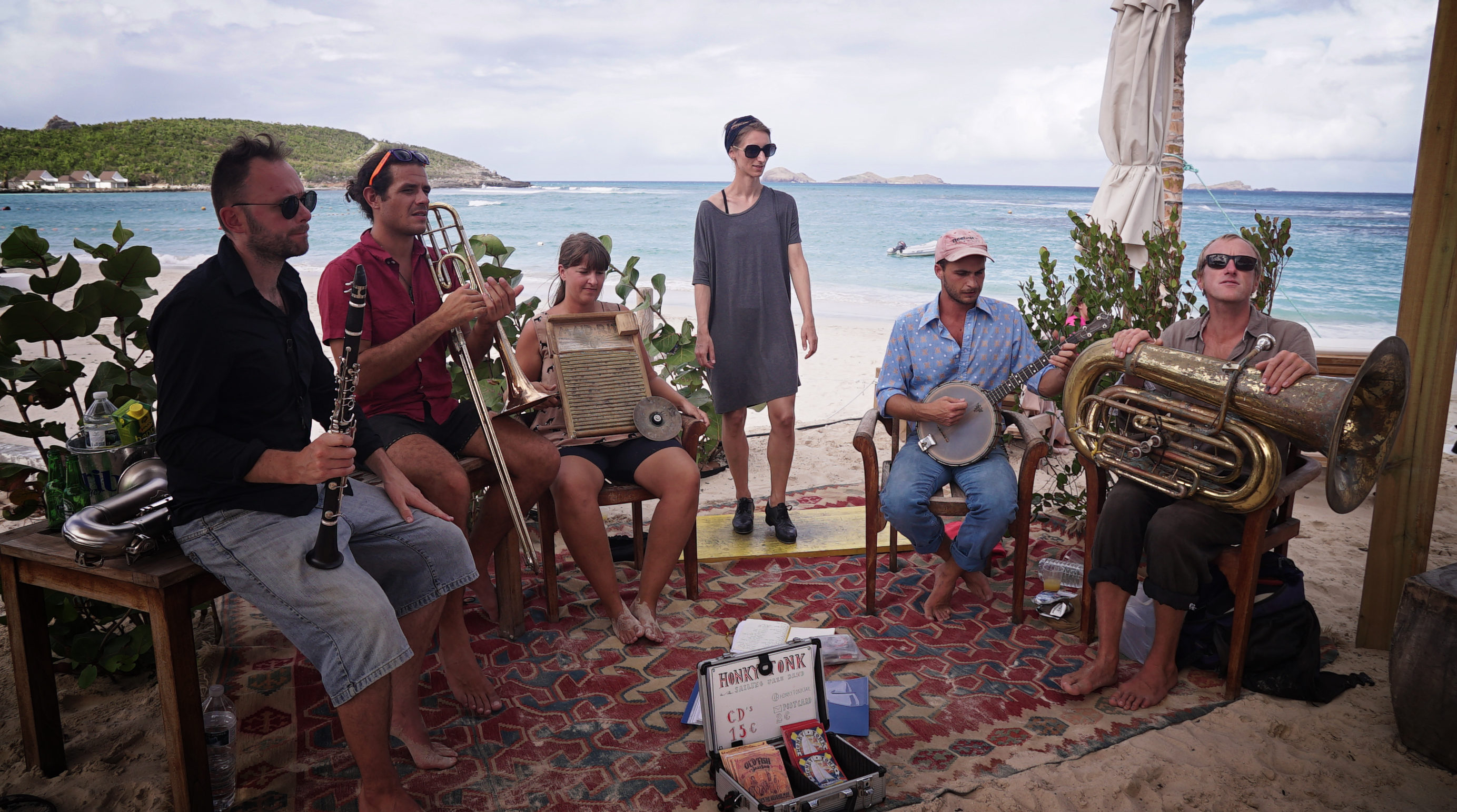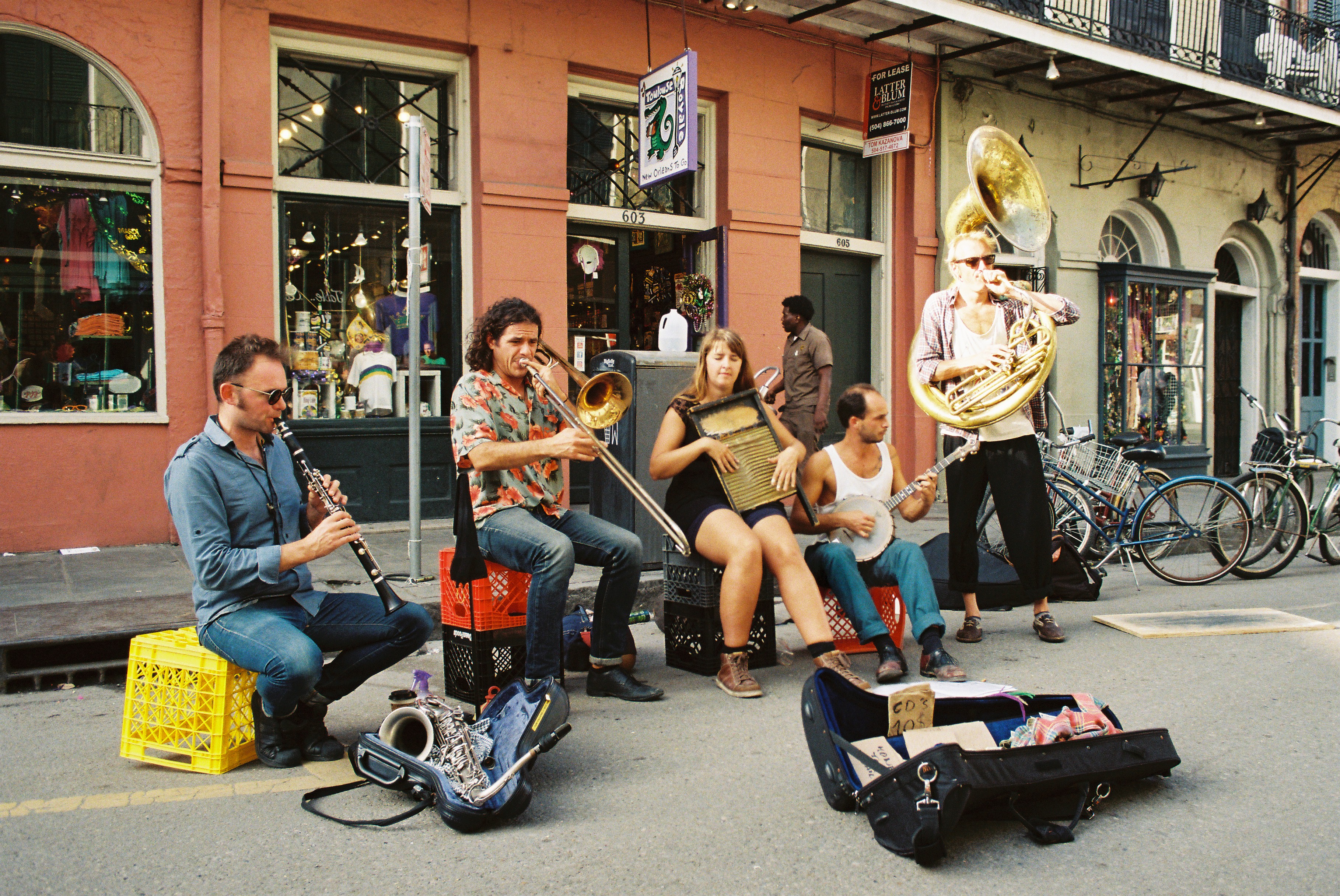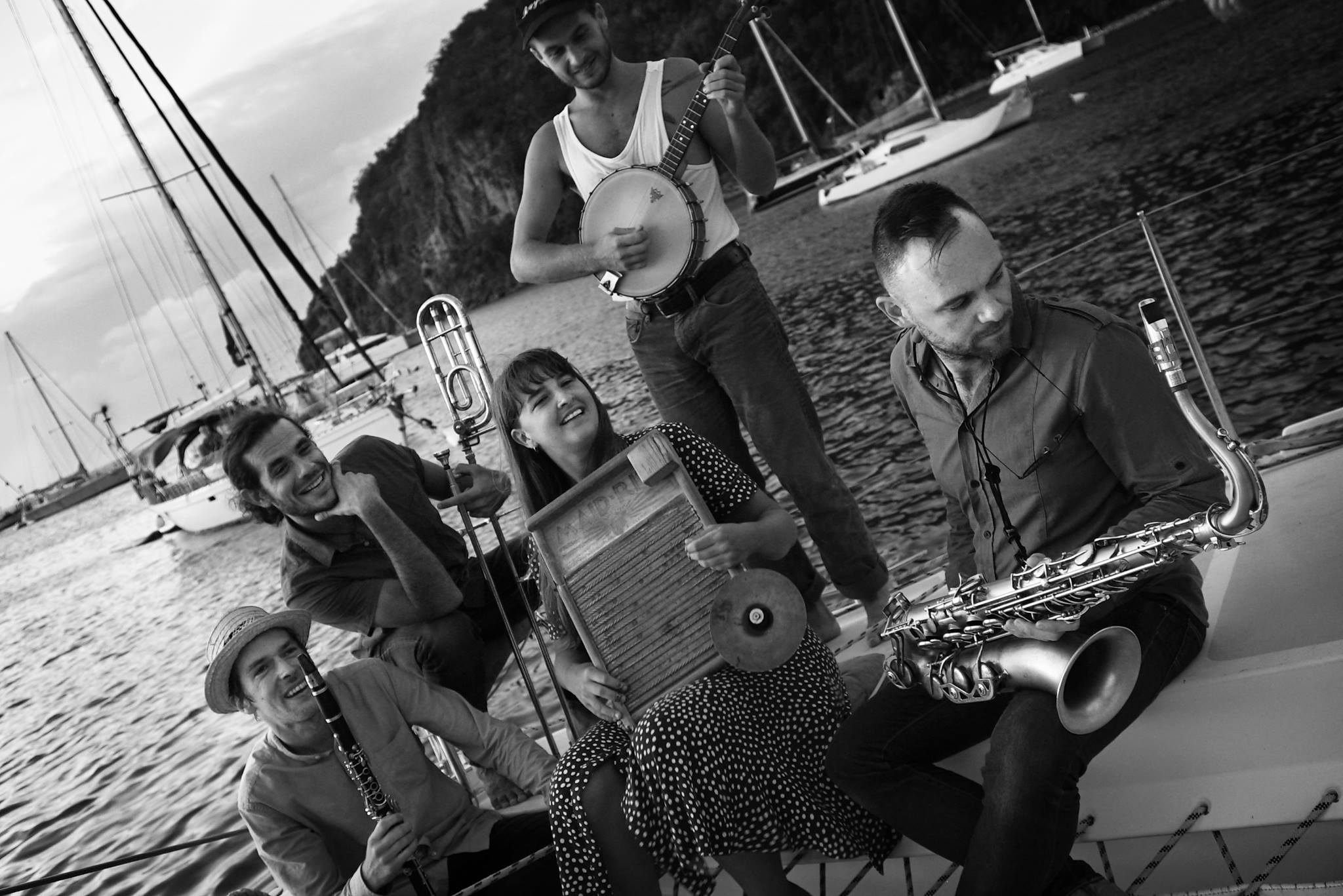 A full jazz band, travelling around slowly by the power of the wind. Thats what the Honky Tonk Sail project is all about. From 3 to 8 musicians, the composition of the band is ever changing, but always playing traditional jazz and blues. Musicians come and go for a certain length of time, depending on concerts and festivals confirmed. 
So far, 13 different nationalities have been represented in the band. The Belgian captain plays trumpet and tuba, but we had banjo, guitar, washboard, trombone, clarinet, violin, tap shoes and even double bass and drums !
We alternate in between periods of sailing and playing concerts. Always following the weather forecast, we are not free to come and go as we please. So we organise our tours humbly, leaving long periods of time in between every confirmed festival or series of concerts. Wherever we go, we keep a high regard on busking and street entertainment, which permits us to play with a more free time schedual. 
À bord du catamaran Honky tonk, un groupe de musiciens voyage avec la force du vent.  C'est le jazz New Orleans et le blues des années 1920 – 1930 qui est joué, quelque soit la composition du band.  L'équipage musical, compris entre 3 et 8, est constamment en changement. Comme des vagues, il vient puis repart ! Le jazzband évolue ainsi au fil des destinations et des périodes de l'année.
Les musiciens viennent de tout horizons, et déjà 13 nationalités ont été représentées à bord. Le capitaine est trompettiste et tubiste, mais beaucoup d'autres instruments traditionnels du Old jazz sonnent sur Honky tonk : banjo, trombone, saxophone, guitare, violon, clarinette, washbord, claquettes, et même contrebasse et batterie !
Le groupe alterne périodes de navigation et périodes de concerts. La météo nous échappant , les tournées sont organisées humblement, laissant de longues périodes pour les déplacements entre chaque escale. Honky tonk sail joue aussi bien dans des festivals musicaux et maritimes que dans des cafés concerts. Une place importante est toujours laissée à la rue, où les musiciens peuvent jouer plus spontanément et garder une proximité avec le public.